Your Wedding floral consultation
What to expect from Ragged Robin Florist
In order to come in and have an informal chat with us about wedding flowers (trust me, flowers are our favourite topic!) give the shop a call on 01953 602374 and book your appointment with either 2 of our wedding advisors, Anna or Millie.
However, saying that, we would recommend checking with us that your wedding date is free first as summer days get booked up fast.
If your date is free, and you have decided that you'd like to come in and meet us, then we will book you in for a free, no obligation consultation. We are more than happy to meet at any time during the day between 9 and 5, from Monday through to Saturday, however afternoons and Saturday's are often the best appointments to grab!
The Initial Consultation
Once you've booked your appointment, we recommend getting some ideas together of themes, styles or even flowers if you know your stuff! Search through bridal magazines or browse websites like Pinterest to get a bunch of images together to show us at your initial consultation.
The main purpose of the consultation is for us to get to know each other (a bit cheesy I know). For you, it's important to use a florist that inspires you and that you can trust to recreate the floral wedding dreams you've always envisaged. The consultations are also helpful for us, as florists, we need to get a sound sense of your style, likes, dislikes, ideas and inspirations.
We usually schedule an hour for your consultation (that's plenty of time for a cup of tea!) and we definitely recommend bringing someone along to share the experience with. It's sometimes nice to have another persons ideas and viewpoints too!
We will sit down and go through all your floral needs, from the bridal bouquet to venue flowers. We can show you examples of our previous work and the vases, ribbons and other bits and pieces we have to offer.
Once we have met, we will go away and work out a tailored quote for you, and email it across to you within a week. To secure your wedding date with us, we require a £50 non refundable deposit, which will be deducted from your final bill.
Before the Wedding
Before the wedding we are available to talk to 24/7 regarding your wedding flowers, whether you need to change the number of buttonholes that are required or change a design entirely. We are very hot on our emails so you can send us an email that will get replied to in a flash- or alternatively give us a call and we can talk you though your queries.
Changes to your wedding quote can be made right up until 4 weeks before your wedding day, this is the time when the final balance is due. After this point, no more changes can be made and we will be all set for your big day!
On your Wedding Day
We offer either a free collection service or a delivery service (charged depending on mileage) of wedding flowers and we will deliver to as many stops as needed by yourselves.
Our dedicated team will ensure that all ceremony and venue flowers are set up for you on the day- this is one less thing for you to think about and we're done and dusted well in advance of you walking through those doors to your beautifully decorated wedding venue!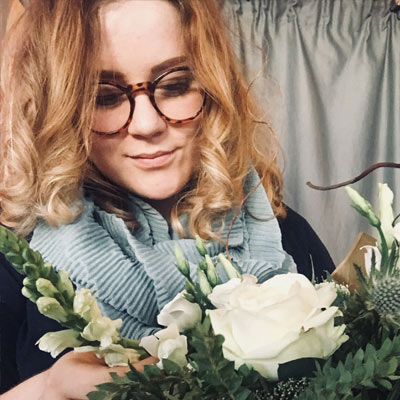 We're here to make your day special!
To arrange a free, no obligation consultation, please contact our experienced florists Anna or Millie at Ragged Robin on 01953 602374 or email info@raggedrobinflorist.co.uk